What is Amazon Wholesale FBA? How does it work?


We

 

create relationships with brands and authorized distributors.



We find 

profitable branded products from distributors which already sell well on Amazon.



We order these products from distributors in bulk and ship them directly to Amazon warehouses. 
Amazon then takes care of everything for you: the shipping, fulfillment, customer service, returns etc.. You never have to see or touch the product that you are selling so you can work on your business from anywhere.
That's it!
You don't have to create listings, run ads, create a brand or do anything like that which you normally have to do for private label and Shopify.
The primary goal of this business to have credit lines with 10-20 different suppliers that fund your business for you. If you have only a 5-10K credit line with each supplier, you will have an additional 50-200K of "free capital" to work with. On the low side of 20% profit margins/month on that money, that's 10-40K profit/month. This usually happens with 4-6 months of building relationship with your suppliers.  
I'm going to give it to you straight. 


This is NOT A GET RICH QUICK SCEME..
This is NOT another fucking drop-shipping course..


We are building a REAL legitimate business based on relationships and capital.
The Amazon Wholesale FBA business model has the potential to make you a 6-7 figure+ income but it requires hard work, and for you to be resourceful. You also need at least 3-5K capital before starting this business.
I have students making over 10K/month PROFIT after a few months doing this but they are also people who put in the work. You can see some of their results below.


This business model is simple but NOT easy. I have lost a few million dollars in business mistakes while doing this business model and I hope that you will avoid some of the same and apply the lessons that I have learnt.
This course is for
action-takers
and people who
don't make excuses
.
If you are and you have ever wanted the freedom to travel, t
o not have to worry about money and being able to pursue your passion, to have the freedom to
spend your time how you want
, and
be your own boss
.
.
then
join us
and l
earn how to
 build your own
Amazon Wholesale FBA Business.
What You Get With The Course:
Access to the private Facebook Group Amazon Freedom Movement: A group of course members and my 1-on-1 students supporting each other on their financial freedom journey.


Wholesale Templates for Contacting Suppliers, and a Pre-vetted List of Thousands of Suppliers That You Can Contact.


Lifetime Access to the Course so You Can Watch At Your Own Pace & to all updates to the course.
UPDATES
I will be continuously adding new content, with the latest Amazon tips, tools and strategies as time goes on. If Amazon makes any changes that will impact us wholesalers, you can expect me to update you on the necessary implementations and details in the Amazon Freedom Movement.
In this course, you'll learn
Supplier Research: The best & latest methods to find high-quality suppliers, distributors, and brands to create relationships with.
Choosing the Perfect Product: The criteria and product checklist to look for to find highly profitable, consistent products to sell.
Software: A list of the tools I use as an 8 figure seller to run and automate my businesses
Negotiation strategies to get the best prices and products
How to setup & manage your Amazon seller account
How to open a second/multiple Amazon Seller stealth accounts (You can sell these accounts for 2K each)
How to get your supplier to SHIP your Amazon product DIRECTLY into the Amazon Warehouse
How to scale and automate your business to 7+ Figures
How to Get Ungated in Any Category (this is worth over $1000 by itself)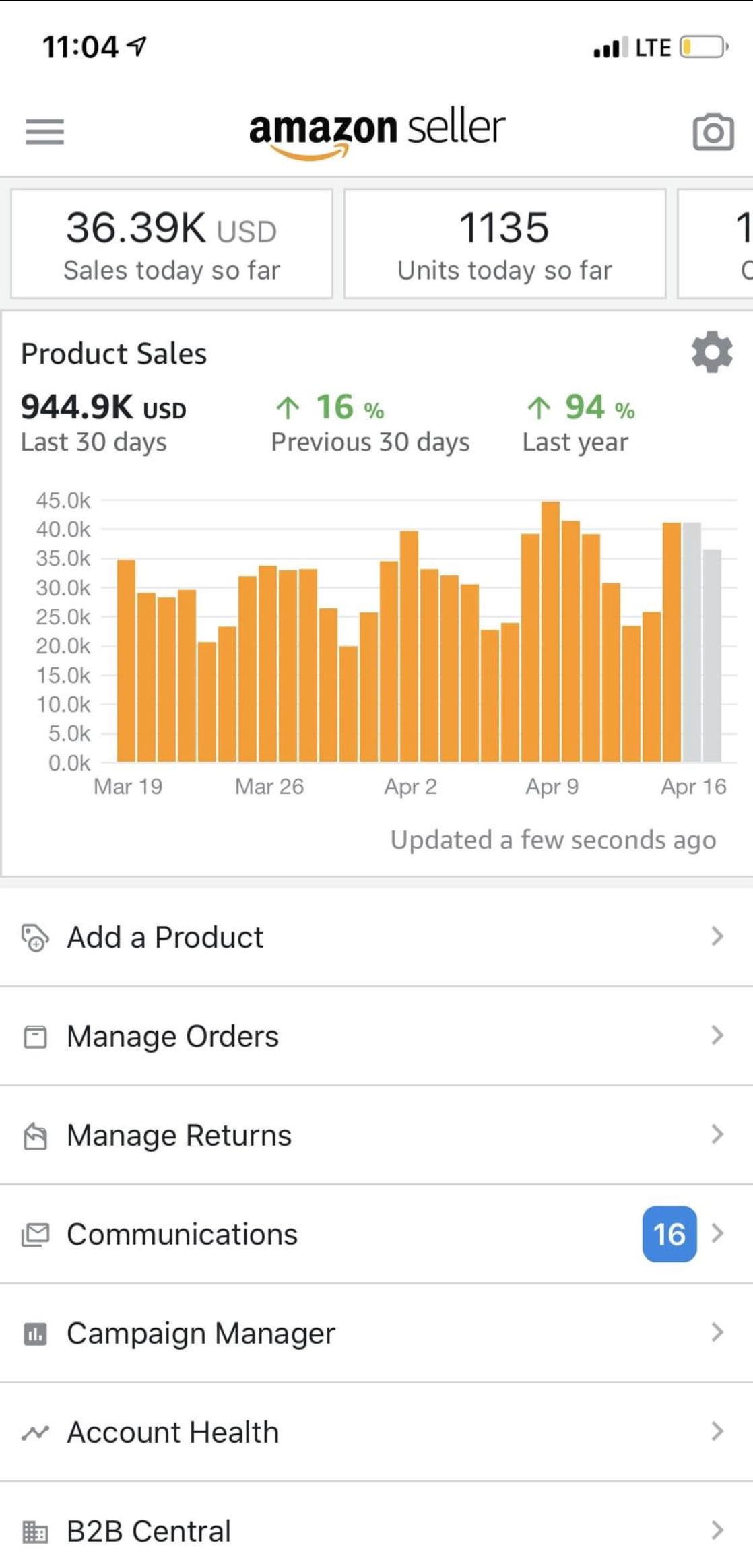 I have been a consistent 8-Figure Seller for the past few years with Amazon Wholesale. I first started with Amazon Drop-shipping, I scaled it to multiple 7-figures but transitioned away from it as I saw the changing landscape of Amazon.
My Story
Before I was an Entrepreneur I was a broke college student, studying pre-med. I remember spending hours everyday in the library working towards something that I knew I never wanted to do for the rest of my life. 
I remember one night studying during my freshman year, I had decided to take a break, and watched a travel video on YouTube. I remember watching it and thinking to myself "man that is what life is really about", having the freedom to travel, experiencing cool shit. I decided to dropout of pre-med and join the Entrepreneurship program at my university the summer before Sophmore year. My parents were extremely happy about my decision.. haha.
After a year or 2 of dabbling around not getting much success, attending useless lectures, and working 3 jobs. I started to realize I had to make shit happen soon or I was going to end up at a 9-5 job..
Around this time, I found out about E-commerce and the whole making money online space. I knew that this was the path to free myself of working multiple jobs, be able to travel the world and live life on my own terms.
One day I happened to stumble across the Amazon platform on YouTube, I paid for a mentor… and with 5K in my bank account.. I quit my 3 jobs, stopped going to class and I built a Amazon business from $0-7 Figures working 16hrs/day in 5 months during my last year of college.
I don't tell this story to brag but to show that I'm not anyone special and that anyone can do this business model no matter what background you come from. I was just a broke Asian immigrant/college student who had no prospects, living in a shitty $350/month apartment at the time.
After going through all the different online business models, drop-shipping, private label, white label, SMMA, Forex, Crypto, Stock trading etc..  I had finally figured out the best way to make money online and and that was through Wholesale FBA.
Wholesale FBA is a huge opportunity for those like you and me who had always dreamt of owning their own online business, getting away from the 9-5 life, and having the freedom to do what you want, when you want, with who you want.
Why am I starting to teach people?
After I started traveling, family and friends noticed my results and asked me what I was doing that let me travel year round. 
I started to teach them how to replicate my results, and build successful Amazon stores of their own.
One of my goals now is to help others be free from the 9-5 grind, and live a life of their choosing.
From $0-20K/Month Profit in 5 Months: Student Interview
YB is a 23 year old Amazon Wholesale FBA seller that is currently doing over $20K month Profit/Month. YB shares his Amazon journey so far, and how he was able to scale from nothing to $3-5K revenue days in less than 5 months.
I've lost a few million dollars and 5 years of my time to learn the information in this course.
Hopefully you make good use of it.